Term 3
Term 3
This term we will be immersing our lovely Reception children into the topic 'Explorers'. We will support children's learning this term through two core texts: Lost and Found by Oliver Jeffers and The Emperor's Egg by Martin Jenkins.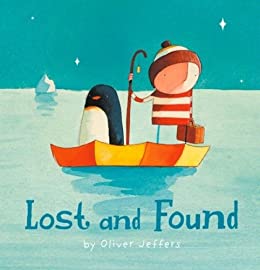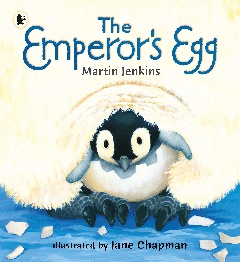 These texts will offer a multitude of opportunities for the development of children's Communication and Language through active engagement in the selected stories. With opportunities for children to retell and role play, to ask questions and share their ideas all within a language rich environment.
In Literacy, children will continue their daily phonics sessions, all based around active learning and engagement with opportunities to practise these skills in their 'own learning' (continuous provision). In addition to a daily Literacy lesson, there will be a story time session every day where children become familiar with texts and begin to develop language comprehension skills. As we move through the term, the children will also begin to experience guided reading sessions to encourage their reading comprehension, questioning and confidence.
In Mathematics, we will be continuing to work on obtaining a strong grounding and a deep understanding of numbers to five and beyond. Our learning will be guided by the NCETM (National Centre for Excellence in Teaching Mathematics) scheme, using Numberblocks to support their learning and understanding. Children will be encouraged to identify and order numbers to 5 and beyond looking at the pattern of numbers and learning strategies to count securely. We will be focusing three elements of Mathematics, which are subitising, composition and comparison. In addition to this we will be securing their knowledge of 2D shapes, with a focus on four shapes; square, rectangle, circle and triangle.
In Expressive Art and Design, we will be focusing on using a range of tools to produce a desired effect, including, sponges, straws and paint. We will be using these tools to create artwork to represent polar landscapes. Inspired by one of our core texts, the children will be taking part in a mini project to design and make a boat to get the penguin back to his home. Within Music, the children will have the opportunity to learn rhymes and songs and explore percussion instruments during teacher-led and child-led learning time. They will use the skills they have learnt to produce a simple piece of music to represent Antarctica.
In Physical Development, we will be practising our gross and fine motor skills through daily 'clever fingers' activities and weekly physical education lessons. Children will continue with movement, taking part in the balance, education and movement programme 'BEAM' with an emphasis on achievement and fun.
In Personal Social and Emotional Development, children will be supported to understand their own and others emotions. Children will continue to learn ways to manage and regulate their emotions. Time will be spent on discussing the emotions of characters in books and talking about why they feel this way. The use of role-play will be used to show relevant scenarios and explore ways in which the children can respond to those situations.
In Understanding the World, the children will be immersed in a Polar Explorer's adventure. This begins with our role-play area, where it has been transformed into an Arctic Base Camp. Within the role-play area, the children have access to globes and maps as well as topic based vocabulary. To begin this topic, the children were asked what they wanted to find out and from their answers, an exciting and enriching curriculum was created. Geography will play a large part in the children's learning this term. They will be locating Antarctica and The Arctic on a map, as well as learning about the animals that live there, the weather and identify features of these places. In addition to this, the children will also compare the Polar Regions to England. They will have the opportunity to take responsibility for their learning and by doing this, we hope their curiosity continues to grow and their love of learning flourishes.