Term 1
Term 1
This term, we will be exploring our local area within the topic 'Where I Live'. We will be looking at this topic within our Geography sessions where we will be finding out lots of interesting information about Coxheath, which links to our global theme of identity and social justice. Our core text is 'Beegu', which is all about a little alien who has crash landed on Earth! We will be discussing our feelings towards our home, family and friends and considering how Beegu is feeling while she is lost.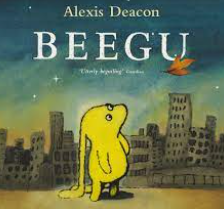 We will be learning some key vocabulary too:
North
South
Map
Countryside
Village
Town
City
Throughout the term, we will be looking closely at maps and compasses this term. We are going to be using maps to identify the key features of Coxheath village and looking at how we use compasses to navigate. We will also be looking at the differences between the countryside and a town, as well as finding out which famous individuals came from Maidstone!
In Year 1, children have daily phonics lessons, which help them to read, blend and segment words. This allows them to become confident, fluent readers and writers. ​ In our Phonics lessons, we will be recapping previously taught sounds, introducing new sounds and teaching the children how to read and write words including those sounds. In our Writing lessons, we will be focussing on the breaking down of words in order to write them phonetically and exploring the function of words in a sentence.
In Maths, we will be exploring number and place value. Initially, we will revise how to sort and count objects before moving on to learning to count, read, write and represent numbers within 10. Later on in the term we will be learning how to compare and order groups of objects.
In Art, we will be looking at Colour Theory. We will be learning the primary colours and experimenting with mixing to create the secondary colours.
In our French lessons, we will learn how say our names and age as part of a greeting.
Sending and receiving, as well as the fundamentals will be the focus of our PE lessons this term.
In RE, we will be exploring the main beliefs in Christianity through a range of parables. We will also celebrate the Harvest Festival by bringing in charity donations and learning religious and non-religious songs.
For Computing, we will be learning to log on to Bug Club and Purple Mash. These will also be accessible from home and log ins will be stuck into the children's Learning Journals. Please utilise these platforms for daily reading and other learning activities.
In our PE lessons, we will be learning the fundamental skills such as balance, moving at different speeds, throwing and catching, hopping, jumping, leaping and coordination.
For Reading, please continue to read your child's school book with them every day. Please record all reading in their Learning Journals and tally up the reads for your child's teacher to see. There will be two incentives for reading this year. The reading certificates will continue alongside a Reading Star of the Week! Every week a different child will be chosen for challenging themselves in their reading. It could be that your child has read a non-fiction book when they usually prefer fiction or they have completed a special activity around the book they are reading. At school, we really value story time and read to the children at least once every day. If this could continue at home, that would be brilliant, as it broadens the children's vocabulary and understanding, as well as promoting a love of reading.