Teaching School - Mid Kent Learning Alliance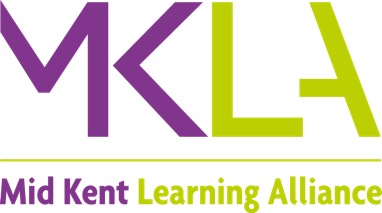 The Mid-Kent Learning Alliance (MKLA) was formed in response to the Schools White Paper (2010) which announced a national network of teaching schools modelled on the concept of teaching hospitals. The MKLA was designated as a National Teaching School Alliance in March 2013 by the National College for Teaching and Leadership and Loose Primary School is a partner school.

Teaching school alliances are part of the government's drive to give schools more freedom and to take increasing responsibility for managing the schools system. As well as offering training and support for schools within the alliance, teaching schools also support other schools and will identify and co-ordinate expertise from their alliance, using the best leaders and teachers to:
lead the development of a school-led Initial Teacher Training system
lead peer-to-peer professional and leadership development
identify and develop leadership potential
provide support for other schools
designate and broker specialist leaders of education (SLEs)
engage in research and development
Further information about the MKLA can be found at:
www.mkla.org.uk

School Direct
We regularly advertise for a teacher training placement at our partner school Loose Primary, following the School Direct route. You can find out more about this opportunity by taking a look at the MKLA website or by visiting the UCAS website. Click on our 'Entry Profile' below to find out more about this programme.